A famous Astrophysicist is completely smashed and the religion of scientism is exposed by Mark Knight AKA waykiwayki in this brilliant undercover interview. This is my slightly edited version.
Original video link.
Waykiwayki Freiburg undercover 1: The Famous Astrophysicist https://youtu.be/zoAhIsk5m9Y
What are your thoughts? Please let me know below. Thank you. Please be aware that it's your own responsibility to be vigilant and use discernment when listening to those featured in this video. And I, John Thor the creator of this video may not agree with the views expressed by those featured in this video.
Please remember to comment, rate and share this video with others. Thank you Subscribe for more videos relating to the truth of our reality. Thank you for watching the video. Please see my playlists for more information on this most important truth. https://www.youtube.com/user/johnthor...
This world is not what you think it is.
PLEASE Subscribe to my other channel HOAX REALITY https://www.youtube.com/channel/UCuhL...
PLEASE Subscribe to me on LBRY https://beta.lbry.tv/@JohnThor
This channel is not monetized Support: https://www.paypal.me/JohnThor Thank you.
Source Channels. Used with Thanks waykiwayki https://www.youtube.com/channel/UCTdB... J M (Music video) https://www.youtube.com/channel/UCDhA... tellmewhatyoulove https://www.youtube.com/user/tellmewh...
Are we special? Searching for life in the Universe | NAZA Clown Svetlana Berdyugina, PhD | TEDxMaui
This talk was given at a local TEDx event, produced independently of the TED Conferences. Are we special? Exoplanetary researcher Svetlana Berdyugina has devoted herself to finding alien life. Surprisingly, while exploring space, she's discovered much about humanity.
NAZA astronomer, researcher of extraterrestrial life, physics professor, discoverer and artist. 
Svetlana Berdyugina is an exoplanetary and astrobiology researcher, physics professor, discoverer and artist. Svetlana and her team were the first to see reflected light and a blue color of a planet outside the solar system, a paradigm-exploding discovery in exoplanetary research.
While employing quantum effects in various molecules, she pioneered and established several innovative research lines in astrophysics, which led to discoveries of new phenomena. Her breadth, vision and fearless attitude toward research set her on the path to search for signs of life on other planets while investigating colorful bacteria and plants of Hawai'i.
Among her myriad accomplishments, Svetlana is the first and only female physics professor at Freiburg University—which was founded in 1457—and the first female astrophysicist offered a professor chair in Germany. She is also the co-founder of the Colossus telescope, the world's largest telescope capable of detecting extraterrestrial life and civilizations, and a member of the NAZA Astrobiology Institute Team at the University of Hawai'i.
Svetlana's creative nature takes over the right side of her brain. She continuously expands her terrestrial and extraterrestrial vision through her colorful paintings and imagines that this fusion of art and science will lead her to find that needle in the haystack—life in the universe.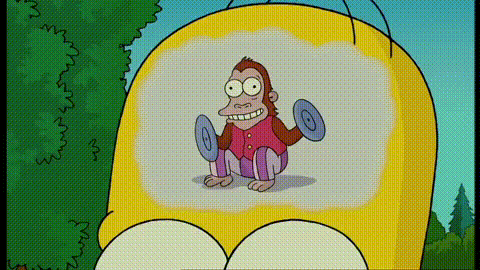 About TEDx, x = independently organized event In the spirit of ideas worth spreading, TEDx is a program of local, self-organized events that bring people together to share a TED-like experience.
At a TEDx event, TEDTalks video and live speakers combine to spark deep discussion and connection in a small group. These local, self-organized events are branded TEDx, where x = independently organized TED event. The TED Conference provides general guidance for the TEDx program, but individual TEDx events are self-organized.* (*Subject to certain rules and regulations)
Please reload