5G Ultra Wideband - One Network To Control Us All!
5G Led Street Lights & the Smart City Apocalypse - https://youtu.be/CmVWbTr8Dr0
Bluetooth Safety - Wireless Headsets - 5G - EMF Test Results - https://youtu.be/4eem-FpdI9M 5G
Ultra Wideband represents a massive upscaling of network technology. It will provide data transfer rates faster than a blink of an eye, high bandwidth and greater opportunities for connectivity.
5G vs. 4G: How will the next generation improve on the last? - https://www.digitaltrends.com/mobile/...
Here are the cities where you can access 5G from major U.S. carriers right now - https://www.digitaltrends.com/mobile/...
Internet of Things - The Internet of things is a system of interrelated computing devices, mechanical and digital machines, objects, animals or people that are provided with unique identifiers and the ability to transfer data over a network without requiring human-to-human or human-to-computer interaction.
How To Protect Yourself (And Your Family) From 5G Radiation -
https://emfacademy.com/how-to-protect...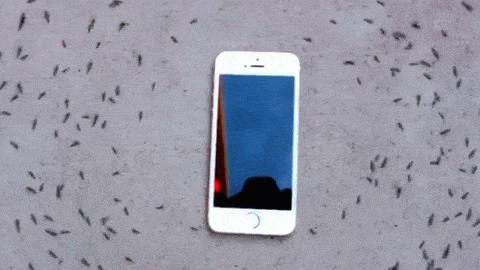 Video Resources: * SMHP may not agree with everything from the content producers we share. Apply critical thinking and use discernment to come to your own conclusions regarding the content in the videos / links. .................................................
Truthstream Media - https://www.youtube.com/user/TRUTHstr... ...............
Face Like The Sun - https://www.youtube.com/user/FaceLike... ...............
Nicholson1968 - https://www.youtube.com/results?searc... ...............
Blackchild Reupload - https://www.youtube.com/channel/UCfPS...
Please do you own research on the content in the video. We are just sharing what we see and always appreciate relevant feedback.
Please be respectful of others when commenting.
This is a learning channel where we help each other put the pieces together. Comments reviewed typically within 12 hours.
God is in control and he honors every promise made to man. Jesus saith unto him, I am the way, the truth, and the life: no man cometh unto the Father, but by me. John 14:6 "In whom we have redemption through his blood, the forgiveness of sins, according to the riches of his grace;" Ephesians 1:7 God bless you and your families. Know Jesus! Repent of your sins. Let the Potter mold his clay into something wonderful.
Mad Scientist Playing God On A Massive Scale - https://youtu.be/JVvvF7MQYPk
They Are Playing God With Our DNA - https://youtu.be/-O2iJxTQgD4
Transhumanism - 23 And Me - Iron And Clay - https://youtu.be/2Mkz0qTe_b0
The Matrix Is All Around You! Are You Ready To Be Unplugged? - https://youtu.be/nRG9V4_
The Secret Instructions Of The Jesuits - https://youtu.be/I7AaRN_ukB8 America The New Atlantis - Secret Societies & The NWO Agenda - https://youtu.be/u4RkasZ3TXc
History of the Society of Jesus - IHS Jesuits - https://youtu.be/BFC3frqQeOo Francis Bacon & John Dee - Rosicrucian Order Secret Knowledge - https://youtu.be/EBZ3DCTxQ-8
Raising Osiris At The U.S. Capitol - ROME MARYLAND! - https://youtu.be/RmsYepXxojo Donate: https://www.paypal.com/paypalme2/save... Subscribe: http://www.youtube.com/c/ShakingMyHea...
Please reload